Church Directory
with Service times + directions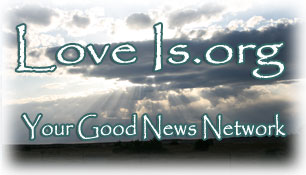 Upcoming Events

slideshow and/or scrolling list with links to event details page, and/or church website, and/or event flyer
September
...
October
...
Share Your Good News
Discussion Forums coming soon... Answered Prayers ~ Blessings ~ Epiphanies ~ Gifts ~ Praise/Thanksgiving ~ Realizations ~ Revelations
Topics
Answered Prayers...


Does God hear you? Do you hear Him? "My sheep know My Voice."

Blessings...


"Bless; and curse not..."
Are you blessed? Do you bless others?

Epiphanies...

Share yours!

Gifts...


"Pursue love, yet desire earnestly spiritual gifts..."
Making Melody...
Inspiration, sharing, encouragement...
Songs ~ Hymns ~ Poems ~ Psalms ~ Spiritual Songs... Share your favorites"


Praise/Thanksgiv

ing...


When we say "Praise The Lord!", what does that mean?
What does praise mean to you?
Is it the same as Thanksgiving?
As blessing?

Realizations...


As each day or moment passes, we are constantly being filled with new knowledge, experiences, and understanding. Perhaps you pause to reflect, or perhaps in the middle of the everyday "chaos" a light bursts into your consciousness... and you know...

Revelations...


"'And it shall be in the last days,' God says, 'That I will pour forth of My Spirit upon all mankind; and your sons and your daughters shall prophesy, your young men shall see visions, and your old men will dream dreams; Even upon my bondslaves, both men and women, I will in those days pour forth of My Spirit and they shall prophesy." --Acts 2:17
"...He, your Teacher will no longer hide Himself, but your eyes will behold your Teacher. And your ears will hear a word behind you, 'This is the way, walk in it,' whenever you turn to the right or to the left." --Is 30:20-21
Exemplary Examples
My Favorite Teacher...
Angels in our Midst...
Tell us about the teachers and angels in YOUR life.
Your Words & Experiences
Discussion Forums coming soon... Affirmations ~ Humor ~ Lessons Learned ~ Personal Testimonies ~ Spiritual Experiences ~ Virtues Observed ~ Witnessed a Miracle
Topics
Affirmations...


According the the Encarta Dictionary, an affirmation is: "1) an act of affirming - an assertion of support or agreement, 2) something affirmed - a positive statement or declaration of the truth or existence of something, 3) formal legal declaration - LAW a formal declaration acceptable in a court, usually made by somebody who has a conscientious objection to taking an oath, 4) positive statement of achievement - PSYCHOLOGY a positive thought or statement affirming that a desired goal has been reached or is within reach"
So basically, an affirmation is agreement with the truth, and stating such agreement...
"Therefore, laying aside falsehood, speak truth, each one of you, with his neighbor, for we all are members of one another." --Eph 4:25

Humor...


What amuses you? What makes you laugh? Does humor change your mood? Is your usual attitude, perspective, mindset one of seeing the wit in a situation?

Lessons Learned...


May we be wise enough to never stop learning...


Miracles Witnessed...


They happen every day..

Personal Testimonies...


"And they overcame him (the accuser) because of the blood of the Lamb and because of the word of their testimony, and they did not love their life even to death." --Rev 12:11
Some say your testimony is how you live your whole life; others say it is your personal revelation of what Jesus did for you and the story of when you were saved. Others may only regard testimony as the words from "an eye-witness" in a court of law...
Perhaps it is every word we speak, how it relates to the truth, and how it is delivered...

Spiritual Experiences...


"And they heard the sound of the Lord God walking in the garden in the cool of the day..." -Gen 3:8

Virtues Observed


"And so, as those who have been chosen of God, holy and beloved, put on a heart of compassion, kindness, humility, gentleness and patience; bearing with one another, and forgiving each other, whoever has a complaint against anyone; just as the Lord forgave you, so also should you." --Col 3:13
To Ponder...

Meditate... Think on...
How often do we "take time" to converse with God? To really think? To absorb meaning? To discern truth and intent? To see the beauty? To examine our thoughts, words, actions, how they effect others and ourselves? To recognize others' virtues and value? To hear with our heart?
Please remember this is a family-oriented site! Any submissions "rated-R" will be removed.
How Do You Show Your Love?

(coming soon > link to poll)
Current Results>
by smiling 9%

by being nice 9%

by doing something 9%

by helping or teaching 9%

by giving my time, money or talent 9%

by listening 18%

by talking nice 9%

by working to provide for my family 9%

by showing respect 9%

other (please add a new topic!) 9%
What do you think, believe, want?
What's "on YOUR heart"?
Coming Soon: Add topics to the discussion forums, create your own surveys/polls, vote in others!
What If...
What if "eternal" means continuous, never-ending, forever...
As in always was, is, and will be from now on...
What? That IS what eternal means?
Then what did Jesus mean when He said:
"And as Moses lifted up the serpent in the wilderness, even so must the Son of Man be lifted up; that whoever believes may in Him have eternal life. For God so loved the world, that He gave His only begotten Son, that whoever believes in Him should not perish, but have eternal life. For God did not send the Son into the world to judge the world, but that the world should be saved through Him."
Hmmmm... "may" ... "should not perish"... "saved"...
Hmmmm...