Win/Win Ways ~
Love Your Neighbor ~ 03.30.2020
Love Is... Sharing the Good News
WIN/WIN WAYS!

HOW MANY FRIENDS (and FAMILY members) do you have that own or work for small businesses?
FREE WAYS TO HELP SMALL BUSINESSES > star parties, pin parties, watch parties, sharing, reviews, recommend...
Using the internet for searches and social media have become part of "daily life" for most people. And with hundreds of thousands of businesses on the internet, it is extremely difficult for small business owners to be listed on the first few pages of the search engines. Additionally, search engines are giving more and more weight to "popularity" in determining page rank, which again, puts small businesses at a disadvantage just due to numbers. However, they also give weight to reviews, recommendations, and ratings. If you notice, when you do a search, the first several websites listed are ads, not actual "organic search results". Many small businesses have little or no budget for advertising - either time or money!

Just Take an extra minute or two to SHARE... and/or REVIEW/RECOMMEND...
So, while you're checking out your social media pages, when you see posts or videos (or ads) from your friends and family that own small businesses, or companies whose products or services you like, take time to SHARE the post on your timeline, and/or with friends. For most social media accounts, you can "tag" your friends while you're typing a comment by using the "@" symbol. Just start typing a name after the "@" (no space), and your list of friends pops up - click the one you're wanting to share the post with (repeat to add more friends). You can share the post with multiple friends at once like this. For LinkedIn, just liking or commenting on a post will add the post to your friends' post feed, but with FaceBook, you typically have to share the post.

LOL - the "new high five"
If you have a few extra minutes, go to that person's business page and rate, recommend, and/or write a review. Be sure to like the page and follow too! For Facebook, click or tap "reviews". For LinkedIn, click the "more" button next to the message button in the profile block; you can "give kudos" or recommend.
Star Parties, Pin Parties, Watch Parties
Most of us have heard of "Watch Parties" which is currently popular on Facebook to watch videos "together" - at the same time, but at different locations.
How about organizing a watch party with the watch list being videos of your friends' businesses?
So, I haven't heard of a "Star Party" or a "Pin Party", but since I'm always looking for ways to help my website clients increase their business exposure and reach news customers, these "parties" are something I've been planning to suggest and organize, but haven't yet. The idea is...
Did You Know?
Did you know that when you search for a product or service, if you want to shop local, you can add your location (i.e. Grand Junction Colorado), or "near me" after your search phrase, for example "custom website design near me"?) See red boxes on sample search results.
Business Owners: more info on search engine results at McDel Publishing - Scroll down to "Do People Find YOU When They Search?".
Call or text Kammy at 970-208-3348 for more info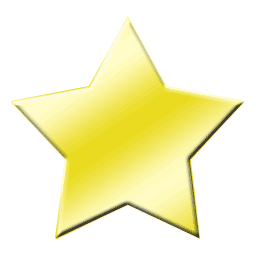 Star Parties: Google and Yelp are two of the most frequently searched websites when people are looking for consumer/retail goods and services. And both figure the rating of a website into where the website is listed in the results.
On Google.com, typically, if you add a location or the words "near me", a map will display. If you don't see your friend's business in this initial list of 3 businesses, right under the map, click on the "More Places" link. (View sample search results - search phrase and "More Places" have a red box around them) To add a review, click on the business name, then look for the "Write a review" button in the company information displayed.
On Yelp.com, you enter what you're searching for and where as part of the standard search. Again, just click on the business name, and look for the "Write a Review" button. Ratings shown in Yahoo and Bing search results use Yelp's Reviews.
I'll leave it to you how to "organize a party" (my thought was in person, bring your phones - hang-out with your friends, and brainstorm about how many small business owners you know, which is why it's on hold...)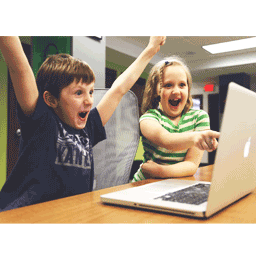 It may take several attempts using different search phrases to get your friends' business to display on the map or in the results. If you can't find them with any search phrases, they may need to "add a missing place" in the map section on Google. Or they may just need to "claim their listing" and complete the free business profile.
If you're one of those "go the extra-milers", keep a list of the search terms you used, noting which ones "found" them and which ones didn't (it's crazy, but every variation and even the order of the words can produce different results). Give the list to the business owner to give to their website person.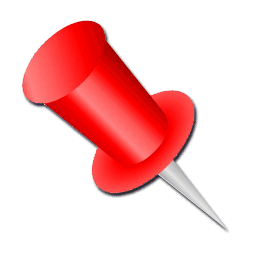 Pin Parties: Same idea, get together with your friends, and find pins (and pages) of local small businesses and your friends' and families' businesses on Pinterest.com. Follow them, and pin their posts on your page, and pin to any public boards. You can also share pin posts from Pinterest to Facebook...
DigitalGyd.com's annual report on search engines has listed Pinterest as the "world's best image search engine" for at least the last three years.
Win/Win?
You get to help someone, and it doesn't cost you anything. In fact, you can make a party of it! As Zig Ziglar said, "You will get everything in life that you want if you just help enough other people get what they want."


Spurred to Action!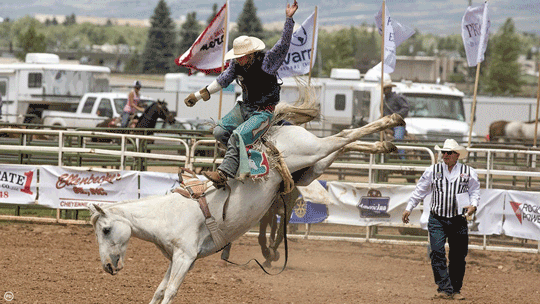 LOL... Instead of watching Fox, MSNBC, CBS, NBC, ABC, or CNN...
Let's MAKE the NEWS at GNN!
(LoveIs.org Good News Network)

Share your good news - tell us how God has answered YOUR prayers.
Tell us about Mesa County Community Heroes
Enter your art/photos in the Artistic Vision Gala
WHAT'S the GOOD WORD?
God Answers Prayer!
Surely The King of Kings is King over coronavirus!
"90% of Americans Believe in the Power of Prayer"