LoveIs.org... Join Us!
Your Good News Network Forums Member Sign-up

Good News Network Forums
Update 3/22/20: Please bear with us as we are in the process of re-designing and re-developing the forums.
Artistic Vision Gala

Pick the Best, Share Yours

Upload YOUR ORIGINAL art, photo or video.
For the subject, put Life: Subtitle (What you would name the art, photo or video)
Gala #1 Topic "Life"
Entries due 4/20/2020.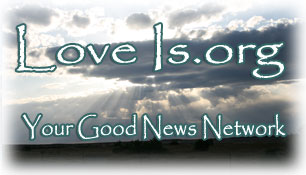 Join the Good News Network
Forums coming soon to share YOUR GOOD NEWS.
You can send now - they will be posted when the forum re-do is done!

Please remember this is a family-oriented site! Any submissions not "rated-G" will be removed.