Exploring Relationships ~ Joy Every Day...


Love Is... Articles

God is One - Unity
Love is... promoting unity among all people


Gospel=Good News


The Gift - Pro-Life and Pro-Choice
Will and Grace


Peace, Purpose, and Personal Growth


Respect


Living in Awe ~ Miracles and Virtues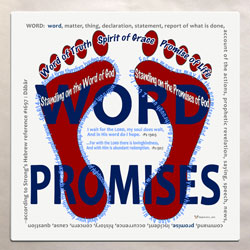 "Separated"
A Few of our Favorite Bible Verses
"For as many as may be the promises of God, in Him they are yes; wherefore also by Him is our Amen to the glory of God through us."
- 2 Corinthians 1:20
"The Lord your God is in your midst, A victorious warrior (a warrior who saves). He will exult over you with joy, He will be quiet (renew you) in His love, He will rejoice over you with shouts of joy.
- Zephaniah 3:17
"A joyful heart makes a cheerful face, But when the heart is sad, the spirit is broken.
- Prov 15:33
"All the days of the afflicted are bad, But a cheerful heart has a continual feast."
-Prov 15:15
"A man has joy in an apt answer (of his mouth), And how delightful is a timely word."
-Prov 15:23
"The heart of the righteous ponders how to answer, But the mouth of the wicked pours out evil things."
-Prov 15:28
"Pleasant words are a honeycomb, Sweet to the soul and healing to the bones."
-Prov 16:24
"A joyful heart is good medicine, But a broken spirit dries up the bones.
- Prov 17:22
"Death and life are in the power of the tongue, And those who love it will eat its fruit.
--Prov 18:21
"My son, if your heart is wise, My own heart also will be glad; And my inmost being will rejoice, When your lips speak what is right."
--Prov 23:15-16
More Scripture Verses
Bible Gateway is a website that allows you to search many versions of the Bible by any keyword.

"Walking Together"
Exploring Love in Relationships
Are you "in love"? Who do you love?
God
self
spouse
parents
children
family
friends
co-workers
neighbors
acquaintances
strangers
opponents
enemies...
How Do You Show Your Love?

Love Matters Community Survey in the Good News Network Forums
Love Is... Good News ~ Good News Network